How To Become A P.E. Teacher Without Going To University
Teaching is a well respected career, recognised for its contribution to society and the significance it has in helping young people develop into their best selves.
Yet the path into teaching can be long and expensive.  Whether you're straight out of school, or you're changing your career after many years of working in an altogether different field; teaching should be accessible to all those who wish to embark on this rewarding and admirable career.
Many are put off though by the time it takes to obtain a teaching qualification, the commitment of a University degree or the cost of a long-term course.
Thankfully there is another option. If you would like to get into teaching and have the opportunity to share your passion and knowledge to help young people grow, without having to take years or debt to get there, we have the perfect solution for you.
The Usual Routes Into Teaching – University
Typically, to become a teacher in the UK you need to obtain a degree or a Postgraduate Certificate of Education (PGCE) from an accredited University, to be qualified and accepted as a teacher in any subject, otherwise known as Qualified Teacher Status (QTS).
Both of these routes require University admission which asks for attendance over a moderate period of time.  An undergraduate degree in teaching takes a minimum of 3 years, and a PGCE is 1 year full-time, or 2 years part-time.  All University routes into teaching also come with University fees, which stand at at least £9,000 per academic year.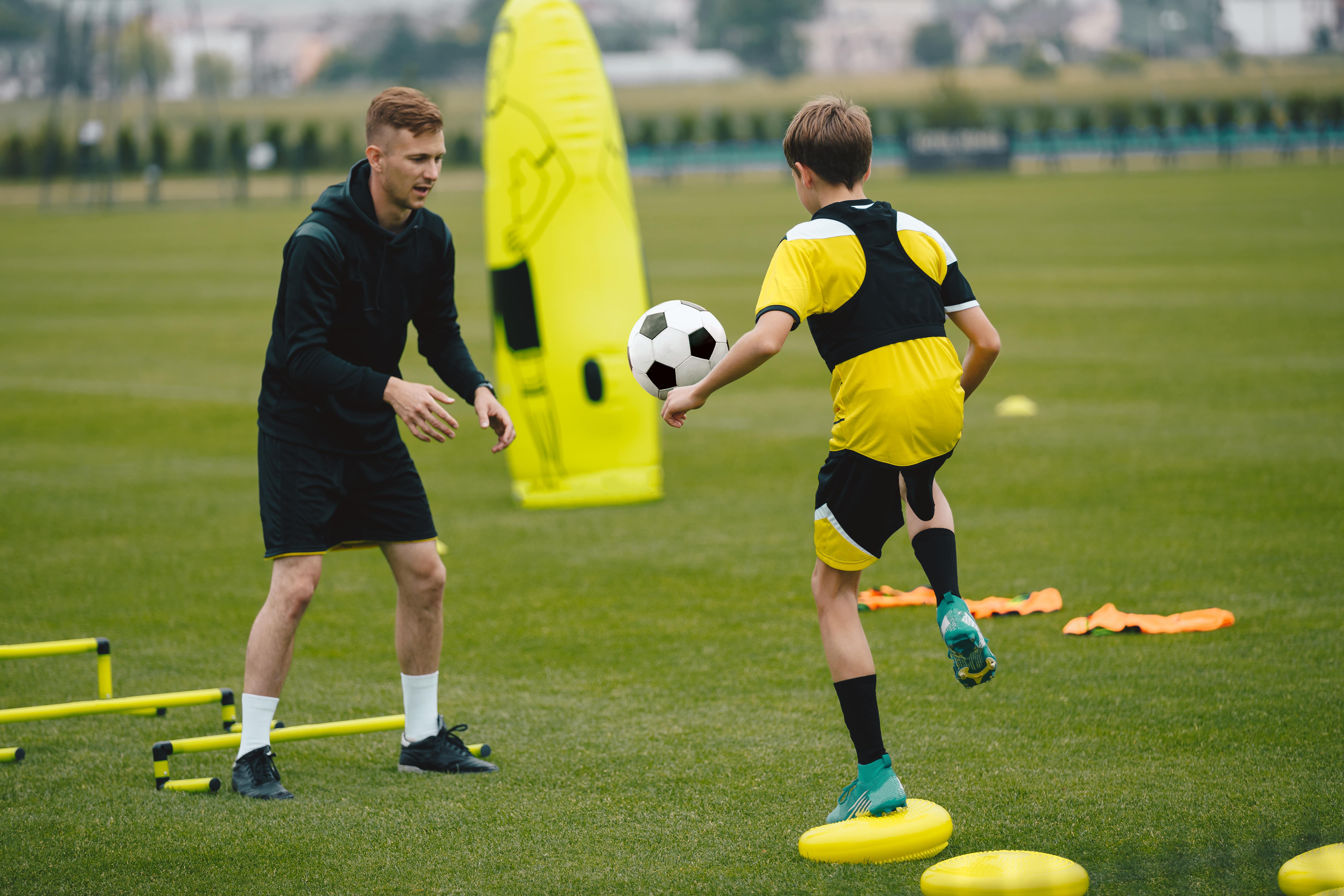 Get qualified to work in schools teaching sports
Study towards the Level 3 NVQ Diploma in Supporting the Delivery of PE & School Sport. The approved qualification to become a School Sports Specialist.
This route takes a huge amount of commitment in terms of time, possible relocation and cost.  Many aspiring P.E. teachers are changing their career after many years working in another field, and this degree of commitment may not be possible.  Even for young people straight out of school or college, this route is extremely expensive and many young people are put off University due to the large debt they will subsequently be left with.
Other Routes To Become A Qualified P.E. Teacher – School Direct
If you prefer a learn-on-the-job approach to obtaining QTS, a school direct route offers a more hands-on approach.  School Centred Initial Teacher Training (SCITT) was introduced in the UK in 2012.  You learn on the job by working in schools over a set period of time (typically a year).
A school direct route doesn't necessarily provide you with a salary, but you could be fortunate enough to receive a contribution from the school you're training with towards your qualification fees.
It's a different story if you already have an undergraduate degree, and have more than 3 years of relevant work experience.  If you find yourself in this scenario, some schools are willing to provide you with a salary while you learn, which could be in the region of £16,300 – £20,500 per annum depending on your location in the UK.  It's wise to check that potential schools offering this option include the PGCE as part of the training.
Two well known school-direct routes into teaching are Teach First and Now Teach:
Teach First
Teach First is a 2 year program designed for those who have already achieved a high-level degree; you must have at least a 2.1 degree, or more than 300 UCAS points to be accepted.
Teach First gives you the chance to get into classrooms and practice teaching from the beginning of the course.  It does also provide the opportunity to earn whilst you learn.  After completing the course, you can access further workshops and programs to continue your development and become a leader in the field of teaching.
As part of the program, you'll be specifically placed into schools with high social-economic deprivation.  It's also a tough course to complete with a rapidly accelerated training program over a 6-week period in the summer.  You'll be given your school placement so you may need to relocate.
This course isn't the answer for many of you hoping to become a P.E. teacher without Uni, as you'll already need a high level degree or equivalent, and even then, you're thrown in the deep end with a challenging course and placement.  Making Teach First an inaccessible route for many hoping to become a teacher.
Now Teach
The Now Teach program is designed with professionals in mind.  It's a course for those who already have plenty of work experience and wish to change career paths and head into teaching.
Nonetheless the program still requires you to have an undergraduate degree or equivalent, as well as GCSE C/4 or above in Maths and English, and an A-Level in a related subject to the subject you wish to teach.
Now Teach is especially built around encouraging professionals to teach subjects that are suffering shortages, such as Maths or Physics.
Now Teach does cater to more mature professionals with a bespoke recruitment and support program, monthly online and face-to-face events to meet other trainees, and the opportunity to listen to top industry speakers.
But yet again this course requires University qualifications to even take part, as well as a relevant A-Level and good GCSE grades in core subjects.  Once again making it a very limited route for many people wishing to train as a P.E. teacher.
Routes To Become A P.E. Teacher Without A Degree
To become a qualified teacher in the UK you do need a degree level qualification, but not every person who aspires to become a P.E. teacher is in a position to commit or access a University level qualification.  This can be disheartening and it's important that all who wish to teach, have the opportunity to achieve their goals and contribute to this admirable vocation.
Thankfully, there are other routes to becoming a P.E. teacher without having to embark on a University degree straight away.  Other professional qualifications and training are available that act as significant stepping stones into the world of teaching.
These courses give valuable hands-on experience across various educational settings, which provide participants with an excellent range of experience that is highly sought by prospective employers.  Participants can earn money while they learn, and begin to build a career in P.E. teaching.
QTLS
The Qualified Teacher Learning and Skills Status (QTLS) provides professional status for post-16 education.  QTLS is not a qualification, but is a recognised professional status within the field of teaching.
In fact, since April 2012, government legislation has acknowledged that educators who hold a QTLS and are also members of The Society of Education and Training (SET), are equivalent in their professional position to teachers with QTS.
In effect this means if you hold a QTLS, you're able to teach across all subjects and ages and can have access to equal pay and conditions as educators with QTS.
In order to obtain the QTLS you will need to complete a Level 5 Initial Teacher Training Qualification (ITT).  The most common Level 5 ITT course is the Diploma in Education and Training (DET), formerly known as the DTLLS (the Diploma in Teaching in The Lifelong Learning Sector).  Or alternatively, you can complete the Level 5 Certificate in Further Education Training.
To be accepted onto one of these Level 5 ITT courses you will need to hold at least a Level 2 in Maths and English, or a Level 3 if you wish to specifically teach Maths or English.
The path to QTLS requires you to complete a number of steps, such as registering as a member of the SET, completing an eportfolio, and successfully completing a Level 5 ITT course.  You will also need to find a 'supporter school' for your application, which can be difficult to find.
Nonetheless, the QTLS is a more accessible route to becoming a P.E. teacher as it allows you to achieve professional standing equivalent to those with QTS, without needing to go to University.
1st4Sport NVQ Level 3 Diploma
If you're aged 16-24 years and have a passion for sport and working with young people, there is another route to becoming a P.E. teacher without needing to attend University.
The 1st4sport Level 3 NVQ Diploma in Supporting the Delivery of Physical Education and School Sport only takes 12 months to complete, and you do not need any previous professional qualifications to apply.  Upon completion of the course you can become a P.E. Lead, Coordinator, Sports Coach or School Sport Professional, without having to attend University.
Developed in partnership with the Association for Physical Education (afPE), the 1st4sport Level 3 NVQ Diploma is recognised as the industry standard qualification for Senior Children's Activity Professionals, by the trade association for providers of sports and physical activity in schools and the wider community, otherwise known as, The Compass Association.
The Association for Physical Education (afPE) has also stated they believe that, "by 2015, coaches employed in or by schools supporting Curriculum time P.E. should be qualified to a Level 2 National Governing Body (NGB) Award, and be working towards a Level 2 and 3 Certificate in Supporting the Delivery of Physical Education and School Sport or equivalent, to comply with the forthcoming afPE Safe Practice Guidance for Schools." (March 2013).
The qualification also has the support of CIMSPA, the Chartered Institute for the Management of Sport and Physical Activity, as an industry-relevant qualification contributing to the industry's professional framework.
You can hit the ground running by working within primary or secondary schools, sports coach clubs or a private P.E. provider, and enjoy immediate hands-on experience.
The course prepares you for employment in school and educational settings, and upon completion you can begin working as a School Sports professional.  Career paths include: Primary P.E. lead or teacher, P.E. Coordinator, Sports Coach and P.E. Technician.
This accessible course also provides a fantastic foundation for building your skills and experience from a young age, so you can develop your professional status in the field of sports education at the time and pace that suits you.
You can quickly register for the NVQ Level 3 online, without any previous formal qualifications required.  The cost is affordable and can be broken down into manageable instalments throughout your year of training.  Funding may also be available for some if not all of your fees, and it's incredibly easy to find out if you qualify – simply apply online and you'll be informed if you're eligible for funding support.
Your Future In Your Hands
Teaching P.E. is an incredibly rewarding and worthwhile career.  You can enjoy your love for sport and exercise, share your knowledge and skills, help young people build their confidence and skills, and make a huge contribution to the families in your community.
Yet to become a qualified teacher in the UK you have to achieve a University degree or equivalent.  For many who aspire to be P.E. teachers, this may not be accessible due to a lack of time, previous qualifications and money.
Anyone who wishes to become a P.E. teacher should have the opportunity to pursue their goal, and that's why new legislation and innovative programs and courses have been introduced into the field of teacher training.
If you would like to become a P.E. teacher and a University degree isn't within your reach right now, don't be put off.  A course like the NVQ Level 3 Diploma in Supporting the Delivery of Physical Education and School Sport, offers the perfect solution.  You can get experience within a sports delivery setting for young people immediately, and upon completion of the course, you'll be able to apply for relevant P.E. teaching or coaching jobs.
If you choose to obtain a QTS later on, you'll be in the best possible position with plenty of relevant experience and a recognised qualification in the field of sports education.  You'll have established a firm foundation that will advance your progress and dramatically improve your chances of achieving your dream  – of becoming a qualified P.E. teacher.
Related Resources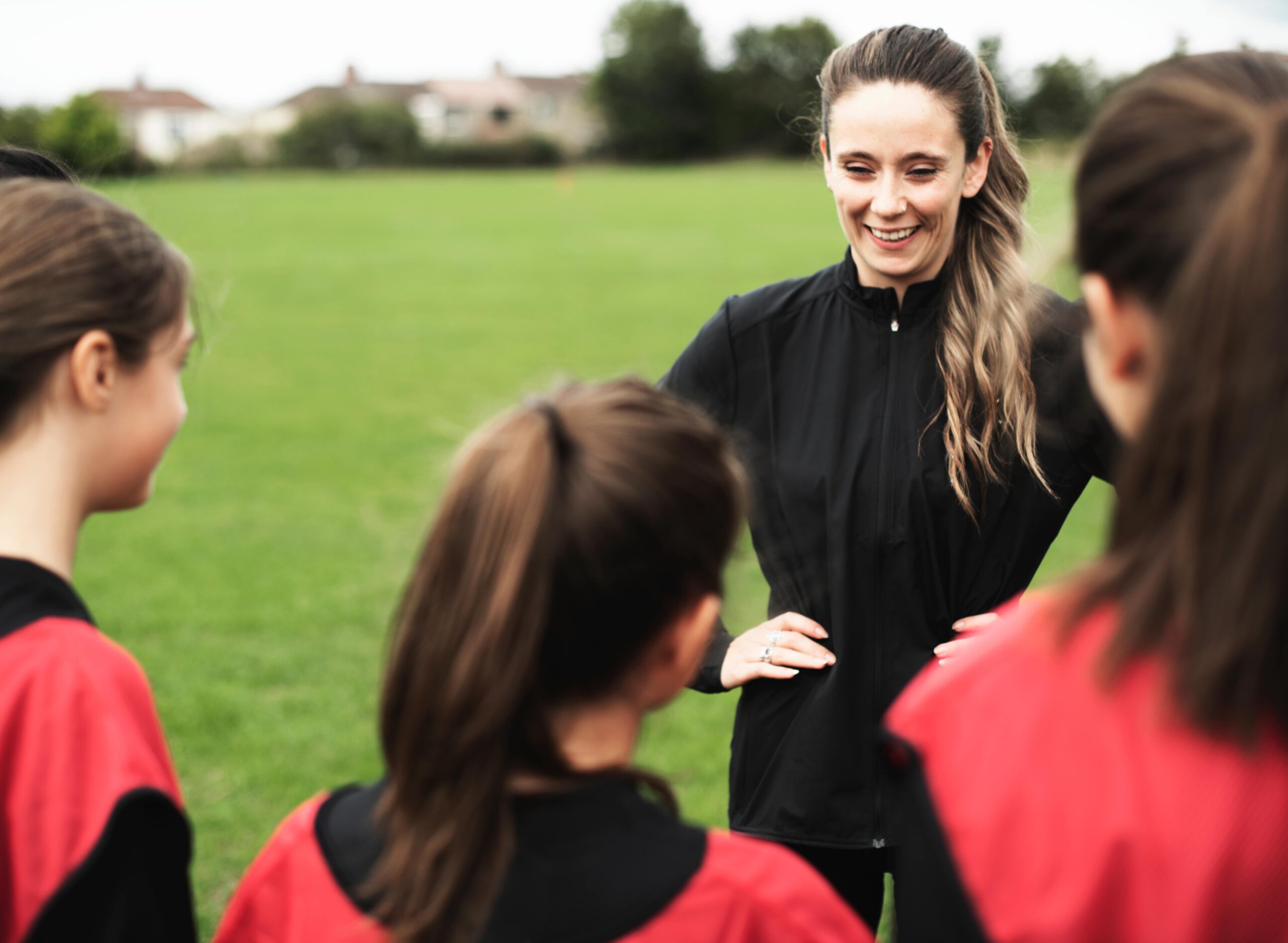 How To Find An Apprenticeship In Sports Coaching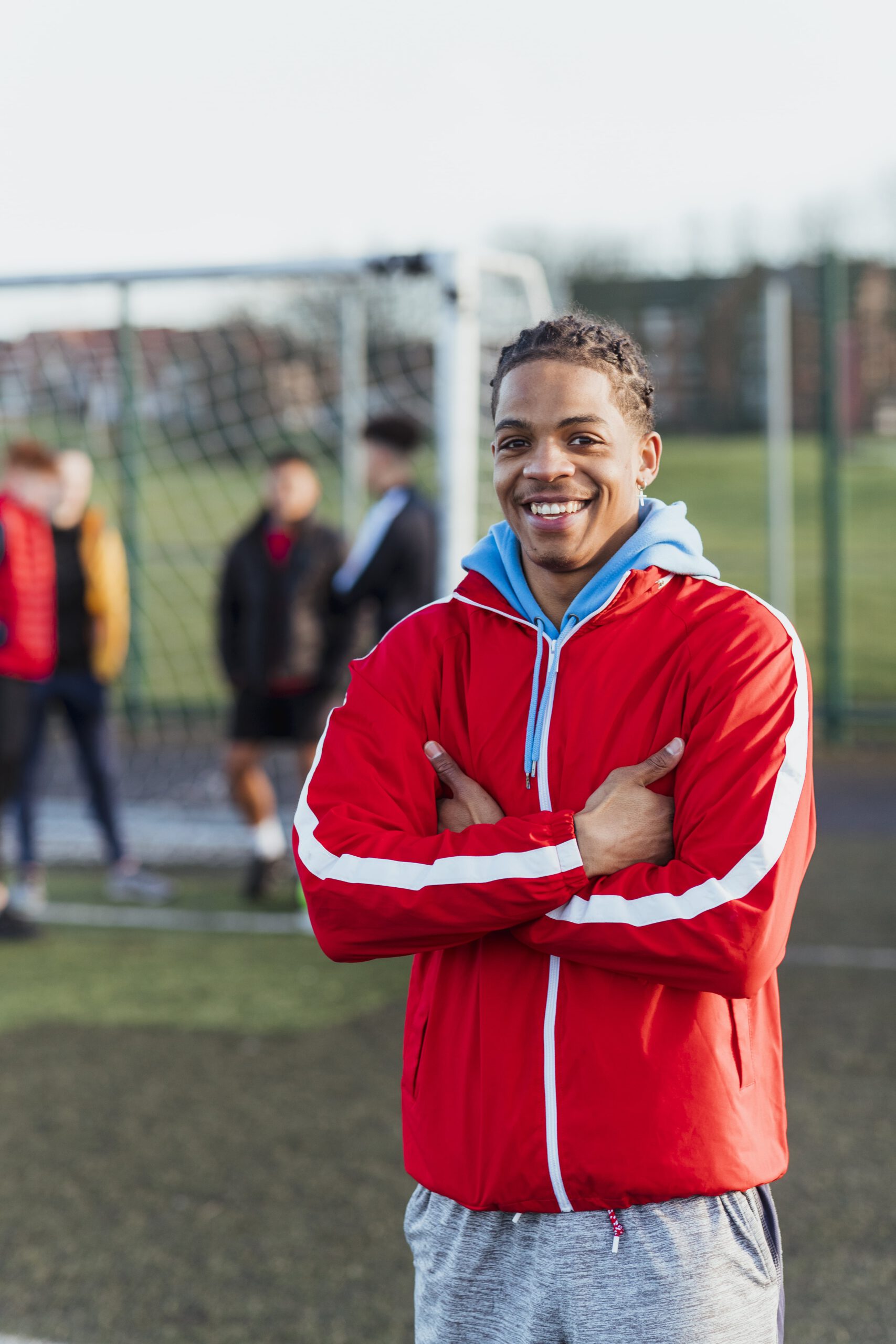 How To Become A P.E. Teacher Without Going To University
Train to work in schools coaching and teaching sport
A qualification that allows you to train whilst you earn and gives you the opportunity to work in primary schools teaching lots of different sports.
Learn more