How To Find An Apprenticeship In Sports Coaching
An apprenticeship is a fantastic post-16 educational option.  It allows you to learn skills on-the-job; brilliant for young people who especially benefit from a hands-on rather than academic approach to learning.  An apprenticeship also helps to develop life skills such as teamwork, working within a community setting and building great communication and interpersonal skills.
Another advantage to enrolling on an apprenticeship program is the potential to earn while you learn.  It's not likely to be a large salary – but you will get paid, and without the cost of qualification fees, this is another bonus compared to other post-16 training routes.
An apprenticeship in Sports Coaching is particularly worthwhile as it provides the perfect opportunity to increase your knowledge and develop the necessary skills for a career in  sports delivery.  It's extremely difficult to gain all the relevant skills and experience required for Sports Coaching while sitting in a classroom setting.
If you're mad about sport, love to take part in all things sport, and wish you could share your passion and ability with others, a Sports Coaching Apprenticeship could be the ideal next step for you.
The Sports Coaching Apprenticeship Explained
An apprenticeship in Sports Coaching gives you the opportunity to experience practical training in Sports Coaching along with studying relevant theory.  You'll also be employed and therefore entitled to wages and holiday pay.  You'll work alongside other experienced Sports Coaching staff and gain valuable experience and advice specifically tailored to a career in Sports Coaching.
You can also expect to have at least 20% of your normal working hours made available to complete the projects and theory that are part of the apprenticeship training program.
It can take anywhere between 1-5 years to complete an apprenticeship, depending upon the level.  You can expect a Sports Coaching Apprenticeship to take between 12-18 months full-time to complete.
During the course of the Sports Coaching apprenticeship you'll learn to:
Plan, deliver and review P.E. curriculums and extracurricular activities
Understand schools as organisations
Develop knowledge of education standards, trends, frameworks and influences
Understand coaching methods and learning styles
Develop a coaching philosophy
In order to successfully achieve your apprenticeship you will need to be assessed by an independent assessment organisation, known as an End Point Assessor (EPA).  You'll complete 3 assessments overall, and they'll consist of: a work based project, a presentation, practical observation, professional discussion, questioning and a portfolio.
A Sports Coaching apprenticeship offers a brilliant opportunity to learn and earn and get into the field of teaching sport.  However, the availability of Sports Coaching Apprenticeships are few and far between.  Upon searching for one near you, you're likely to be disappointed with the result.  Often these apprenticeships have a limited location, and you can become discouraged before you've even had the chance to register your interest.
How To Find A Sports Coaching Apprenticeship Near You
The best way to find a Sports Coaching apprenticeship near you is to take the initiative to speak to local companies and ask if they'd be willing to take on an apprentice.  This can seem daunting and uncomfortable, but taking the lead will stand you in good stead with a prospective training provider.
A local Sports Coaching company may be very interested in the prospect of hiring an apprentice, but haven't had the time to arrange a placement or are unaware of the funding available.  A phone call or email from you could be the first they've heard of it, or remind them of the possibility.  It might also work out well for you and put you exactly where you'd like to be – training as a Sports Coach apprentice with a reputable company near you.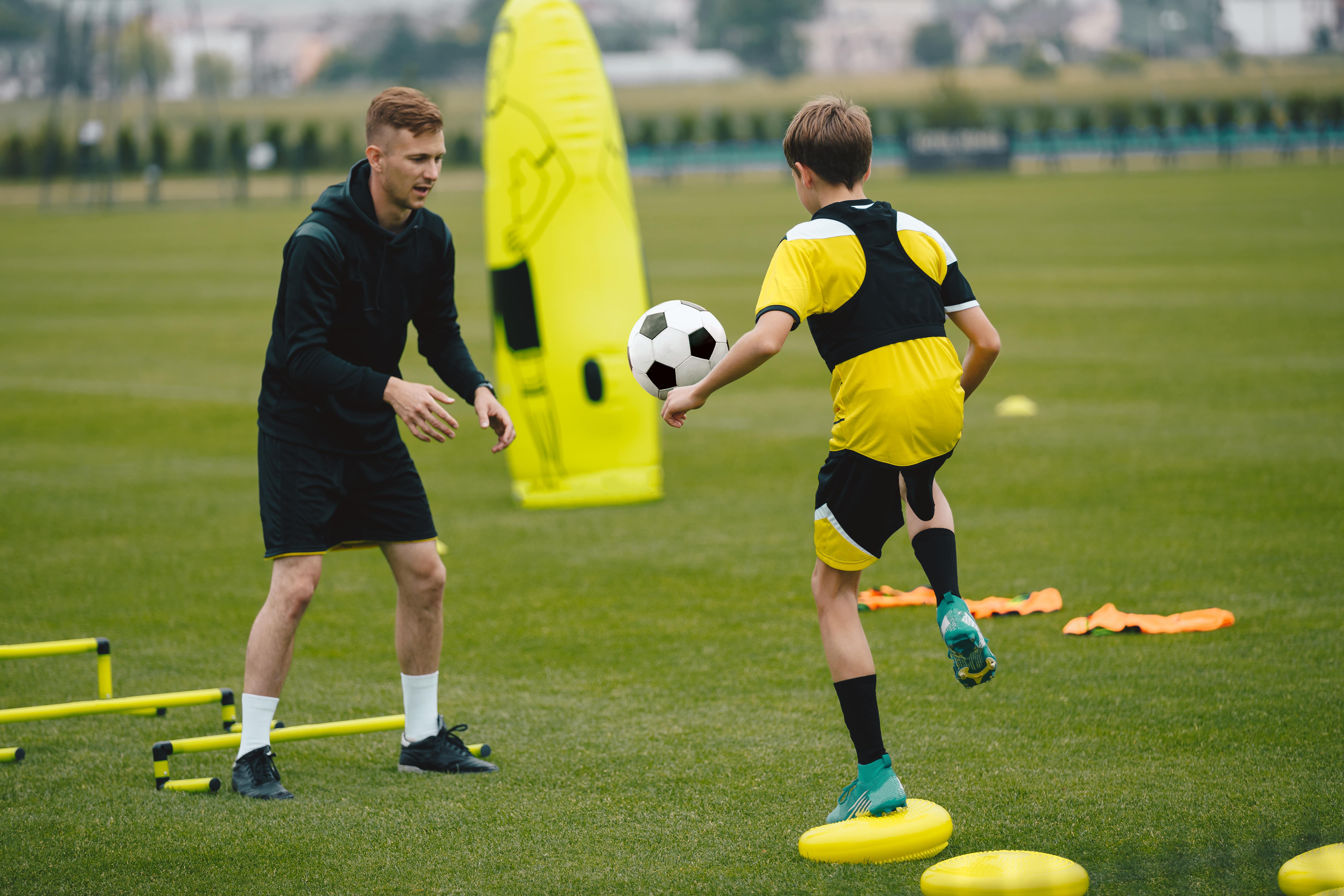 Get qualified to work in schools teaching sports
Study towards the Level 3 NVQ Diploma in Supporting the Delivery of PE & School Sport. The approved qualification to become a School Sports Specialist.
You could also offer to volunteer with a local Sports Coaching company and build your reputation with them while stating your enthusiasm and interest about a career in the field.  After dedicating your time and demonstrating your commitment, they may be very happy to help you forward your training.  You could ask them if they would be willing to fund an apprenticeship program and create a full-time place for you on their team.
Sometimes it's as simple as asking, and you could find yourself benefiting from a fantastic opportunity.
An Accessible Alternative To An Apprenticeship
Whilst an apprenticeship in Sports Coaching is an awesome route into Sports Coaching, giving you hands-on experience, theory, and the opportunity to earn while you learn, an apprenticeship may not be available to you.  Perhaps there aren't Sports Coaching apprenticeships available near you, and every local company has turned you down.  A full-time placement may simply not be available and an apprenticeship becomes an almost impossible option.
Maybe you'd also like the assurance that your work in a sports delivery setting will provide you with a valuable qualification, rather than a hope that you might have the opportunity to take up an apprenticeship one day in the future.
Thankfully there is another option to become a Sports Professional – the NVQ Level 3 Diploma in Supporting the Delivery of Physical Education and School Sport.  You have the assurity that you'll receive a professional qualification upon completion, that is recognised by industry bodies and equips you to become a Sports Professional.
Little stands in your way of achieving this industry recognised qualification; all you need to get started is a passion for sport, and an enthusiasm for delivering sports coaching to young people.
You will need to have a training placement, but this could be as an assistant at an afterschool or weekend club; far more accessible than a full-time placement.  As long as you're involved in helping to deliver sports in some way, you can enrol on the NVQ Level 3 Diploma.
1st4Sport NVQ Level 3 Diploma
If you're aged 16-24 years and have a passion for sport and working with young people, you could begin your professional sports delivery career by enrolling on the 1st4sport Level 3 NVQ Diploma in Supporting the Delivery of Physical Education and School Sport.
The diploma only takes 12 months to complete, and you do not need any previous professional qualifications to apply.  All you'll need is a computer, Wi-Fi to access the online learning, and a tripod and recording camera to submit videos for assessment.  Along with your passion, enthusiasm and drive to deliver sports to young people.
Upon completion of the course you can become a P.E. Lead, Coordinator, Sports Coach or School Sport Professional.
Developed in partnership with the Association for Physical Education (afPE), the 1st4sport Level 3 NVQ Diploma is recognised as the industry standard qualification for Senior Children's Activity Professionals, by the trade association for providers of sports and physical activity in schools and the wider community, otherwise known as, The Compass Association.
The qualification also has the support of CIMSPA, the Chartered Institute for the Management of Sport and Physical Activity, as an industry-relevant qualification contributing to the industry's professional framework.
You can hit the ground running by working within primary or secondary schools, sports coach clubs or a private P.E. provider, and enjoy immediate hands-on experience.
The course prepares you for employment in school and educational settings, and you can begin working as a School Sports professional as soon as you qualify.  Career paths include: Primary P.E. lead or teacher, P.E. Coordinator, Sports Coach and P.E. Technician.
This accessible course also provides a fantastic foundation for building your skills and experience from a young age, so you can develop your professional status in the field of sports education at the time and pace that suits you.
You can quickly register for the NVQ Level 3 online, without any previous formal qualifications required.  The cost is affordable and can be broken down into manageable instalments throughout your year of training.  Funding may also be available for some if not all of your fees, and it's incredibly easy to find out if you qualify – simply apply online and you'll be informed if you're eligible for funding support.
If you're looking for hands-on experience, expert advice and training, and a professional qualification to begin your Sports Professional career this is the perfect option.
Start Your Sports Coaching Career Today
An apprenticeship in Sports Coaching is a great option if one is available near you and you have the ability to commit to a full-time placement.
Often though, apprenticeship programs are difficult to find in your local area as Sports Coaching apprenticeships are few and far between.  Local companies may be willing to take you on as a part-time assistant or volunteer, but there is no assurance that they'll apply for an apprenticeship for you in the long-run, and they may never have the capacity to offer you a full-time placement.
An awesome alternative option for hands-on learning and on-the-job experience is the NVQ Level 3 Diploma in Supporting the Delivery of Physical Education and School Sport.  It provides a professional qualification in Sports Coaching, without any previous qualifications required.  Unlike the apprenticeship program, you won't need to source a full-time placement and you can look forward to the prospect of becoming a qualified Sports Professional upon completion.
To find out more about how you can easily apply, contact one of our friendly team members at [email protected] who will be more than happy to hear from you and answer any questions you have.
Related Resources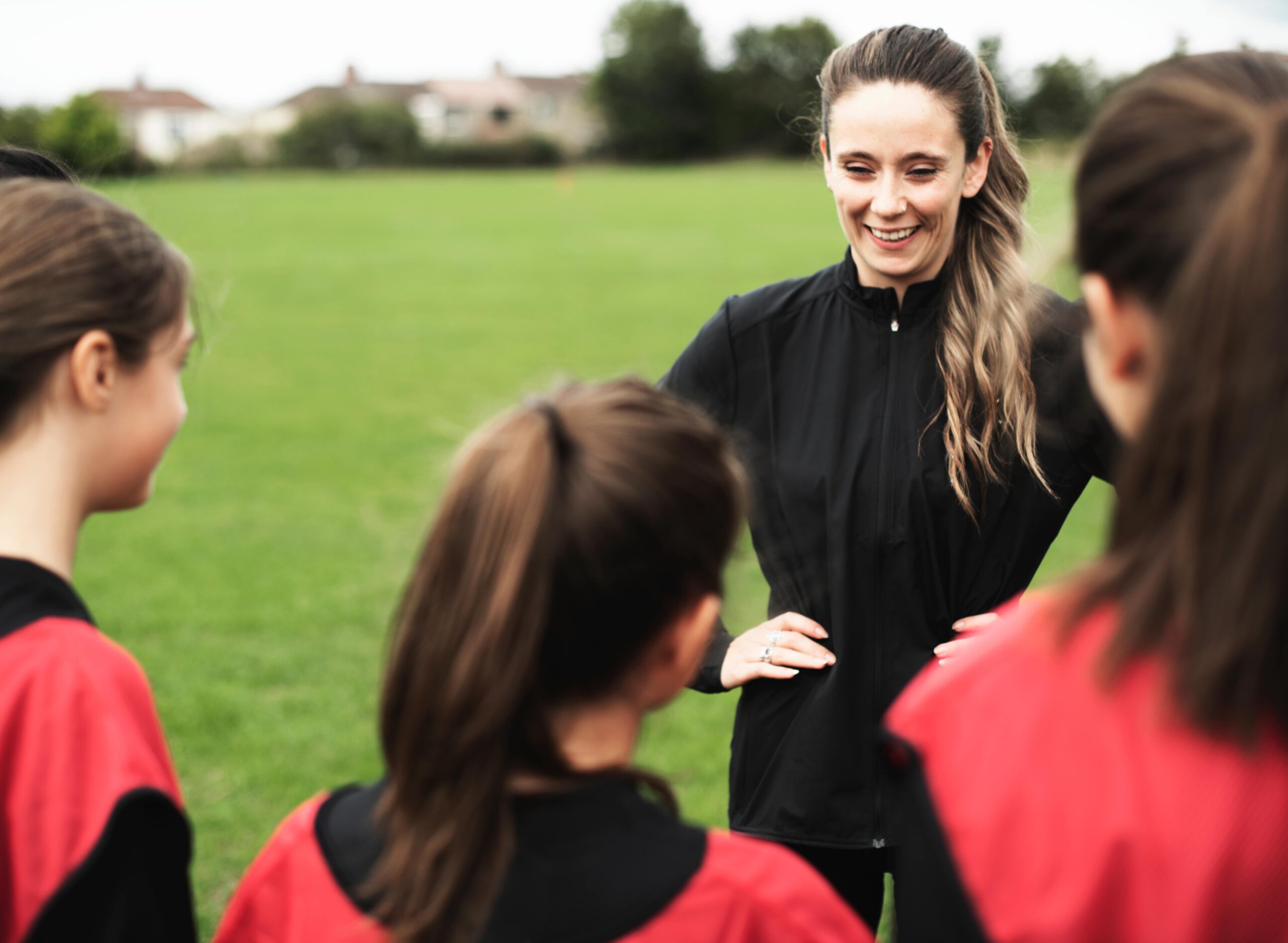 How To Find An Apprenticeship In Sports Coaching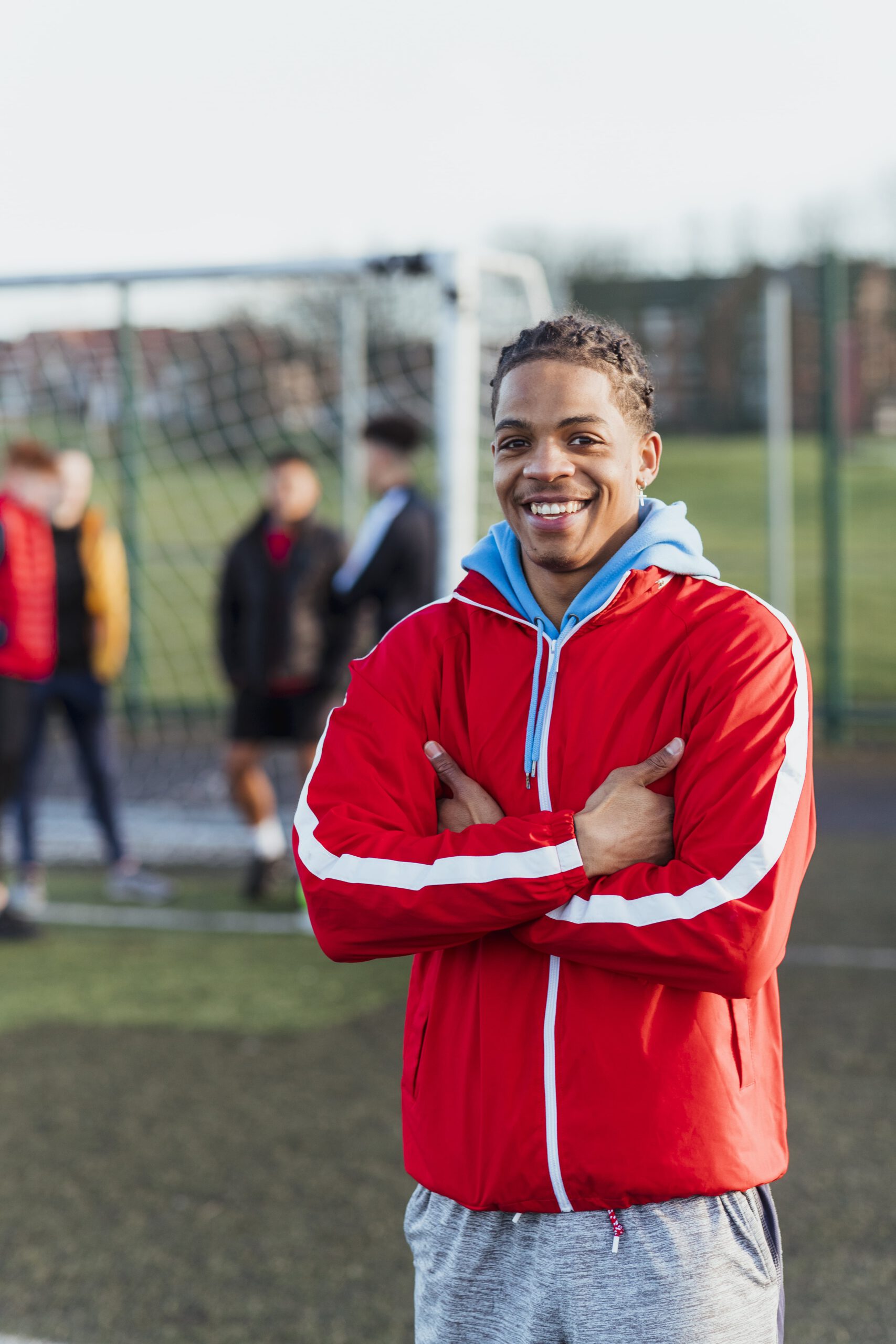 How To Become A P.E. Teacher Without Going To University
Train to work in schools coaching and teaching sport
A qualification that allows you to train whilst you earn and gives you the opportunity to work in primary schools teaching lots of different sports.
Learn more