What Sports Jobs Are Available In Schools In The UK?
You know you want a career in sport; you love taking part in sport, learning about sport, watching sport and dream of sharing your enthusiasm and knowledge of sport with others.
But you're unsure if your passion alone is enough to build a successful career, after all, what jobs are available in sport aside from being a professional sportsperson?
The answer is teaching and coaching.  Sport enables people to grow in self-confidence, believe in themselves, have ambition and goals, and learn how to work together as a team.  Sport is about more than skill in a specific sport, although that definitely helps; it's also about feeling good about yourself and working together with others to achieve a shared goal.
Teaching and coaching are fantastic ways to share the amazing world of sport and personal achievement, so what jobs are available in schools in the UK, and how do you get there?
Sports Assistant
One of the first sports jobs to consider could be a sports activity assistant.  This is an entry level position that requires little experience or qualifications; instead you will need plenty of enthusiasm and motivation for the role, along with a willingness to learn.
Based in an educational setting such as a primary or secondary school, a sports assistant is involved in many aspects of delivering sports education: part of setting up lessons, preparing equipment, ensuring health and safety guidelines are followed, as well as supporting young people to take part in the activities.
Working within a school means assisting young people across all ages, backgrounds and abilities, so you'll need to be able to adapt to different needs and be a real people person to suit this role.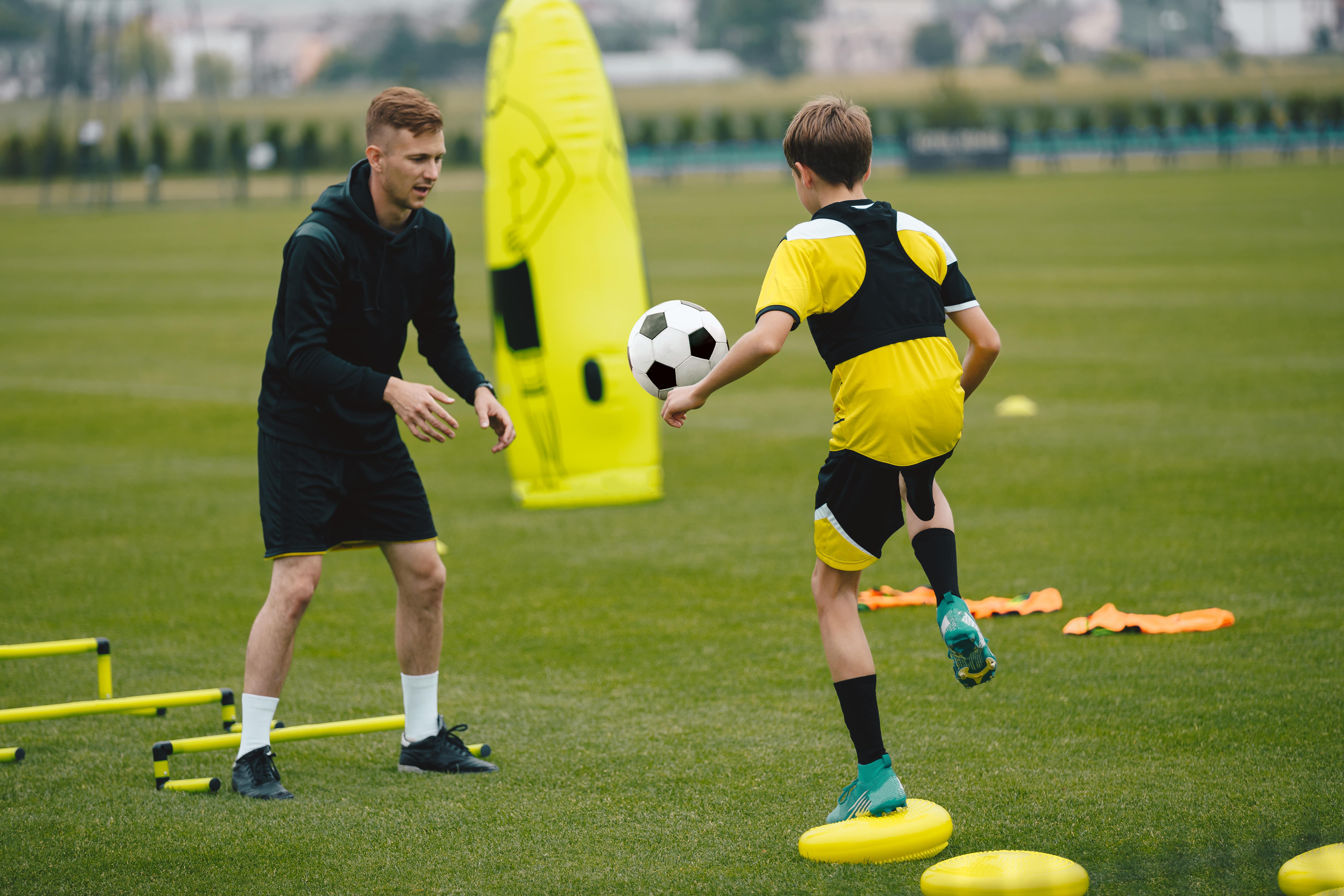 Get qualified to work in schools teaching sports
Study towards the Level 3 NVQ Diploma in Supporting the Delivery of PE & School Sport. The approved qualification to become a School Sports Specialist.
Good communication is key to your success in this job; you will need to effectively communicate with children as well as your peers and mentors.
This position can lead onto many great job opportunities within sport, such as becoming a sports coach or teacher.  One way to help you achieve this is by completing an accredited course that gives you a professional qualification, and the experience to teach and lead your own sports sessions.
One such course is the 1st4sport Level 3 NVQ Diploma in Supporting the Delivery of Physical Education and School Sport.  This is a 12-month course that can be completed alongside a placement.  Some of the practices and information you will learn from this course include:
Effective communication
How to mentor others
How to plan, deliver and review a sports program
How to facilitate community-based sport
How to support all levels of learners
Understand safeguarding
The NVQ Level 3 Diploma allows you to develop your professional status in the field of sports education, and prepares you for employment in school and educational settings, as well as giving you a professional qualification upon completion.
Sports Coach
Another rewarding sports job in schools is a Sports Coach.  Sports Coaches that work within schools encourage students of various ages and abilities to get involved in sport and realise their potential.
A Sports Coach helps young people participate in and enjoy sport, discover their strengths and weaknesses, improve their skills, and promote their health and wellbeing.  As a Sports Coach you would have a valuable role building self-confidence in children, and be a part of improving their physical and mental health.
A Sports Coach in a school setting is an important and valuable career, you can enjoy the benefits of sharing your passion with young people, discover talented youngsters, and coach children of all abilities so they can develop and improve the skills they have.
For these reasons the position of a Sports Coach is incredibly influential, worthwhile and fulfilling.
You can become a Sports Coach either by training on the job from an assistant level or by completing a qualification such as the NVQ Level 3 Diploma mentioned above.  Another option is to work your way through coaching certificates:
The Level 1 Award in Assistant Coaching is an entry point to Coaching and available to participants from 14 years of age.
The Level 2 Certificate in Coaching focuses more specifically on the skills needed to plan, deliver and review sports coaching sessions.  This is a great qualification if you would like to gain recognition for your coaching practice and improve upon current skills.
The Level 3 Certificate in Coaching is designed for those that want to become Head Coaches and lead their own programs.
Whichever route you take, a job as a Sports Coach within a school is a rewarding, enjoyable and important role that allows you to share your love for sport.
P.E. Teacher
One of the most obvious sports jobs within a school is a P.E. teacher, although it is probably the most difficult of all the roles to accomplish.  This is because to become a P.E. teacher you will need to achieve Qualified Teacher Status (QTS).
The only way to obtain QTS in the UK is to complete an undergraduate degree or a Postgraduate Certificate of Education (PGCE).
Nonetheless the role of a P.E. teacher is widely respected and once you achieve QTS, you can teach within any school in the UK.  Working as a P.E. teacher you can expect to:
Prepare and deliver lessons
Mark and assess students and provide constructive feedback
Maintain pupils' records
Manage individual and group behaviour
Communicate with students, parents/carers and colleagues
Organise extracurricular activities such as after school clubs or competitions
This is not an exhaustive list, the job of a P.E. teacher is varied and far-reaching.
If you like the idea of becoming a P.E. teacher, you will need to attend University to complete a teaching degree, or a PGCE if you already have a degree in another subject.
There are private organisations that run programs to train you to become a teacher whilst you work within a school setting, such as Teach First or Now Teach.  Nonetheless both of these options still require you to possess an undergraduate degree to enrol.
Alternatively, you could opt for Qualified Teacher Learning and Skills Status (QTLS), which is a recognised professional status within the field of teaching, although not a qualification in and of itself.
To obtain the QTLS you will need to complete a Level 5 Initial Teacher Training Qualification (ITT).  The most common Level 5 ITT course is the Diploma in Education and Training (DET), formerly known as the DTLLS (the Diploma in Teaching in The Lifelong Learning Sector).  Or alternatively, you can complete the Level 5 Certificate in Further Education Training.
Evaluate Your Goals
If you would like to have a career in sport and are wondering what jobs are available in this field within schools in the UK; you have a few fantastic options.  You could strive to become a P.E. teacher, a Sports Coach or get stuck in by finding an assistant level position.
The assistant level position is the easiest position to begin with as it only requires your enthusiasm and willingness to learn to get started.  A Sports Assistant job can be a brilliant springboard into the working world of sport, and provide you with valuable experience that you can continue to build upon.
If you aspire to lead and teach your own programs and lessons, a Sports Coach or P.E. teacher position would be ideal.  For either of these roles you will need to invest time and money developing your skills and knowledge to achieve qualifications and relevant experience.  The P.E. teacher role is most difficult, requiring you to obtain QTS one way or another.
If you want to teach and lead, but wish there was an easier path than University degrees, there is the superb option of becoming a Sports Coach through a qualification such as the NVQ Level 3 Diploma in Supporting the Delivery of Physical Education and School Sport.
Whatever your goals, there are some rewarding and fulfilling sports jobs in schools; you only need to evaluate the best path for you, and take the first steps to begin.
Related Resources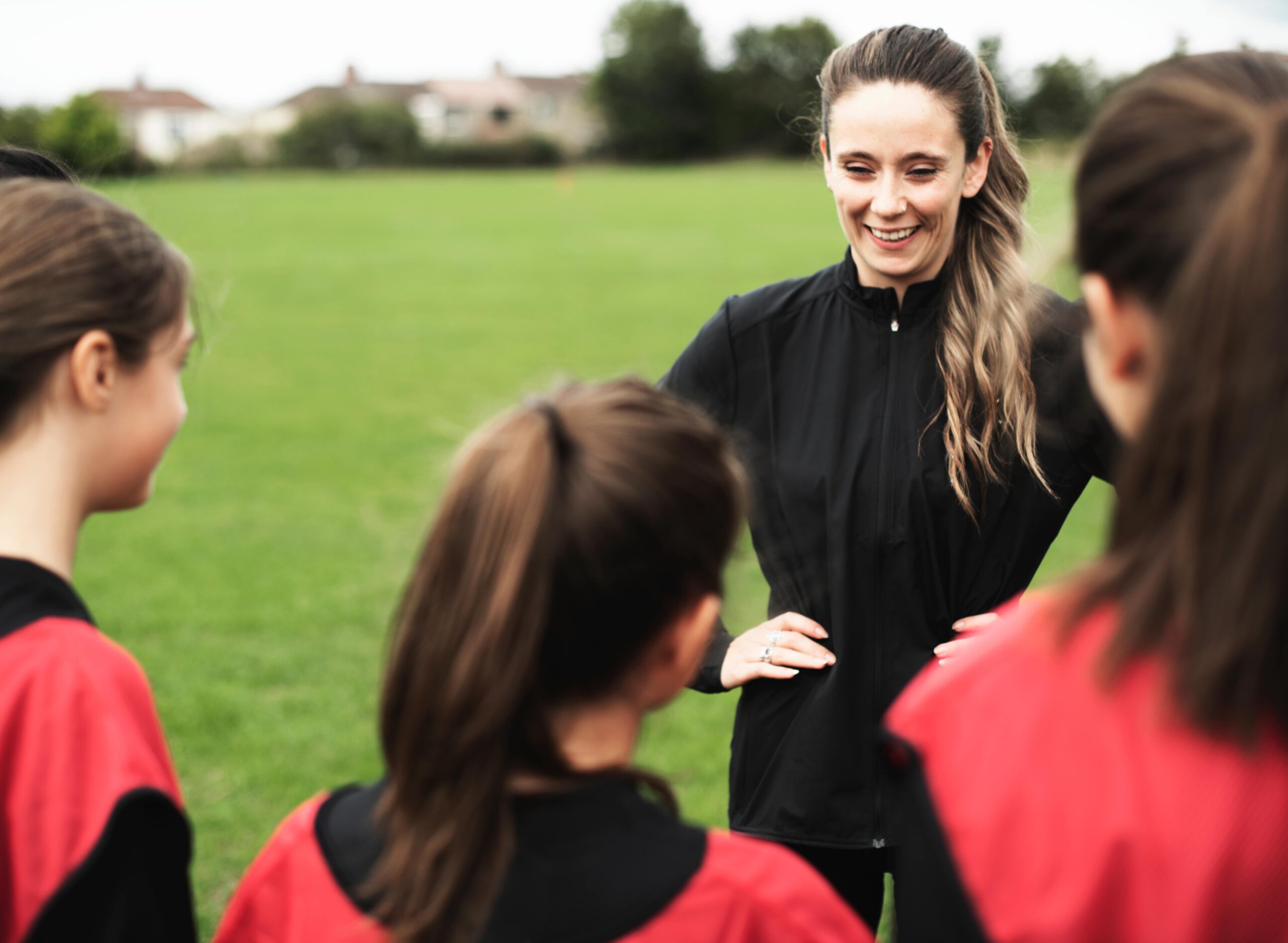 How To Find An Apprenticeship In Sports Coaching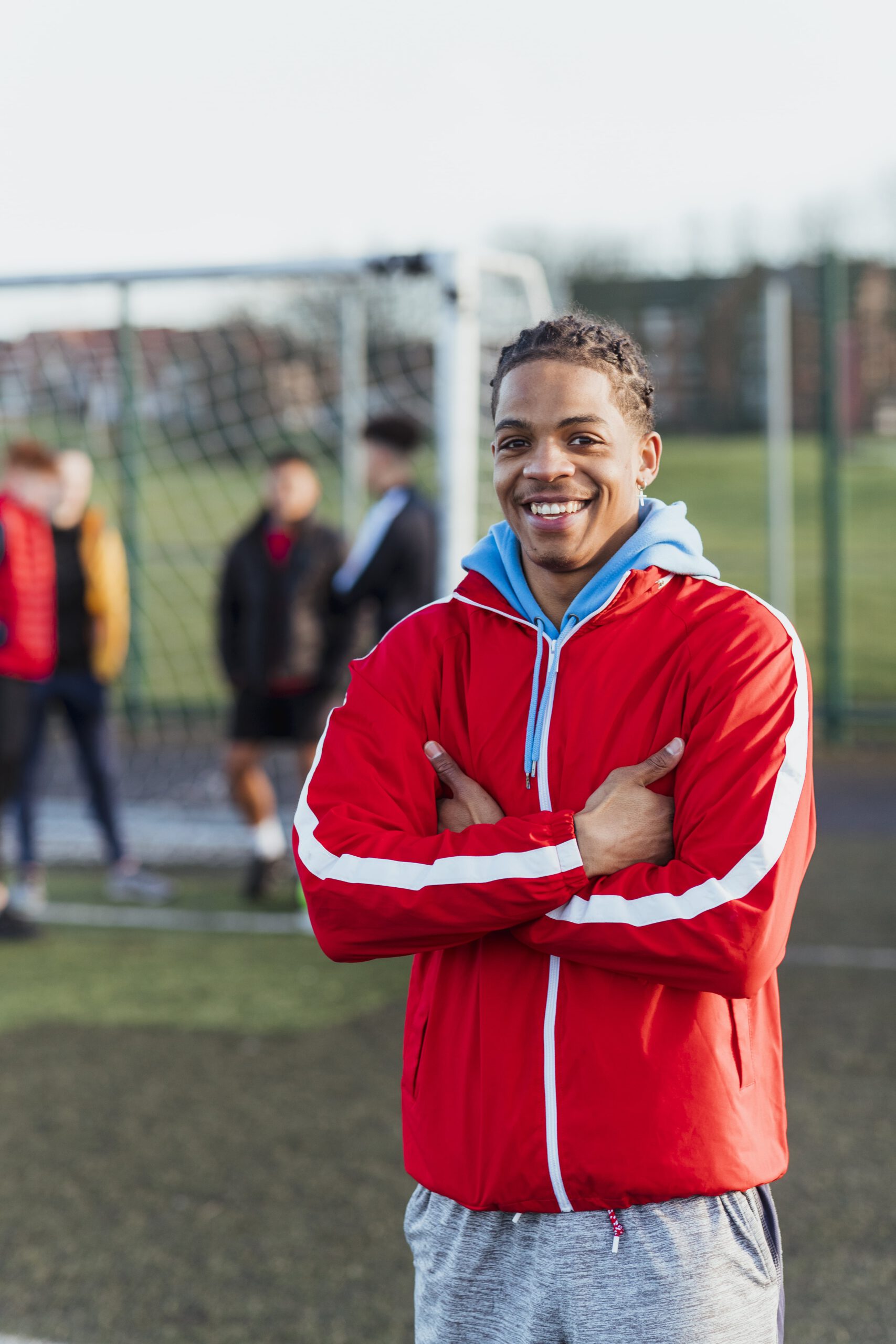 How To Become A P.E. Teacher Without Going To University
Train to work in schools coaching and teaching sport
A qualification that allows you to train whilst you earn and gives you the opportunity to work in primary schools teaching lots of different sports.
Learn more